Airport Aerial Photography
Airport Aerial Photography is conducted under the Aeronautical Survey Program, which provides position, height, orientation information, and maps needed for safe air navigation. The surveys provide critical information about airport features and about obstructions to air navigation. The FAA also uses the surveys to establish airport approach and departure procedures, determine maximum takeoff weights, update aeronautical publications, and for airport planning and construction studies.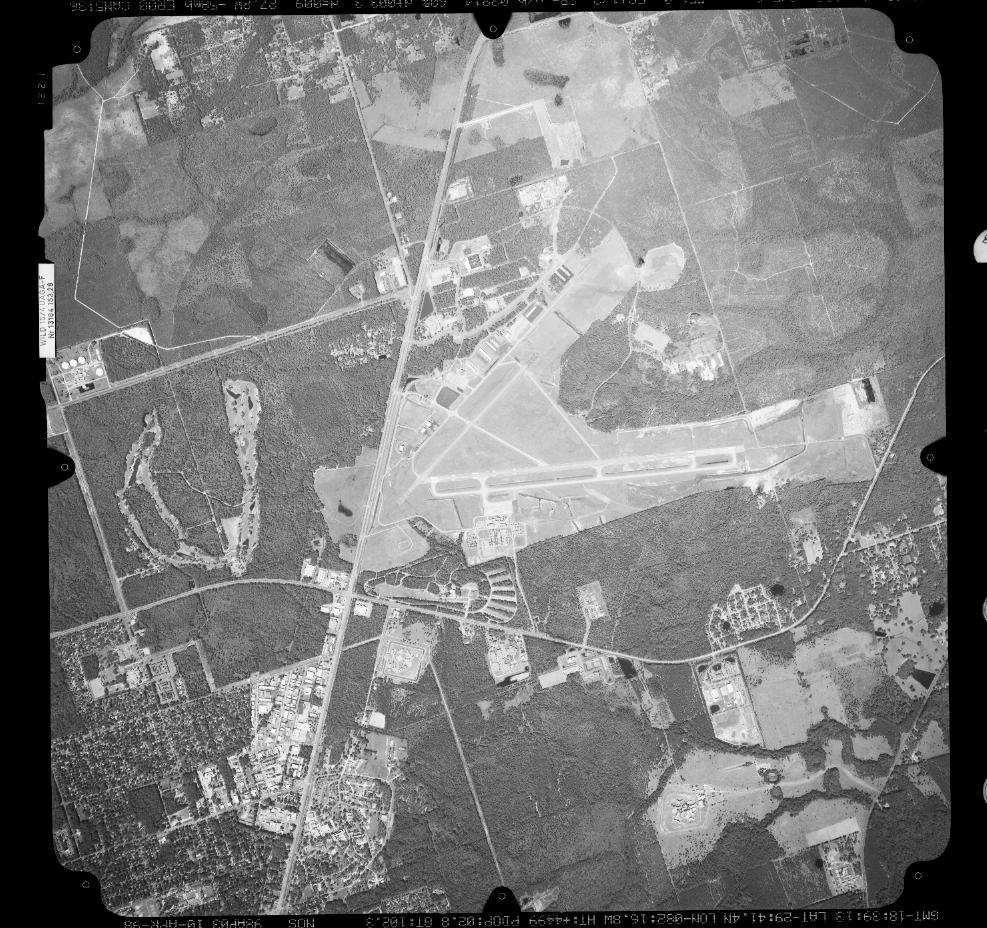 Aerial photograph: GVL, Gainesville, FL
Some of the phases of Airport Aerial Photography that are offered to contractors include:
Collecting Metric Quality Aerial Photography
Collecting Remotely Sensed Imagery from Aircraft (with positioning and orientation parameters)
Completing a Paper Log Describing Exposures
Producing an Electronic File Describing Exposures
Controlling Quality
Writing a Project Report
If you'd like more information on Airport Aerial Photography visit the Aeronautical Survey Program's homepage or view requirements within the Scope of Work summary.