Monthly Height Modernization Coordination Meeting

2012 Presentation and Meeting Notes Archive
At monthly meetings, speakers are invited to give presentations or facilitate discussions on various topics related to Height Modernization. The presentations add value to the meeting, educate constituents about NGS activities, and gather feedback from users of NGS projects. 
View the 2012 schedule, presentations, and notes below.
Jan | Feb | Mar | Apr | May | Jun | Jul | Aug | Sep | Oct | Nov | Dec
View other monthly materials: 2014 | 2013 | 2011 | 2010 and earlier
---
January 12, 2012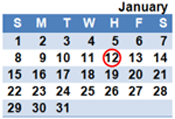 Arizona Statewide Vertical Adjustment
Michael Dennis, National Geodetic Survey
A vertical adjustment was performed in Arizona, which yielded new GPS-derived orthometric heights throughout the state. The results and significance of the adjustment will be discussed, including a possible nationwide vertical adjustment using National Adjustment of 2011 ellipsoid heights and the next hybrid geoid model, GEOID12.
presentation
meeting notes
February 9, 2012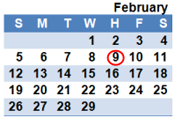 U.S. Geological Survey Stream Gages and Vertical Datums
Jim Kolva, U.S. Geological Survey
Renee Shields, National Geodetic Survey
USGS is working with NOAA on an effort to update their stream gage database to standardize the vertical datum used as the reference to NAVD 88. NGS and USGS are interested in partnering with interested parties across the country to work on this effort.
presentation
meeting notes
March 8, 2012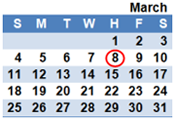 Geoid Slope Validation Survey of 2011 (GSVS11)
Dru Smith, National Geodetic Survey
NGS completed an extensive survey of a 300 km north-south line from Austin to Corpus Christi, Texas to validate an important component of the latest gravity surface model. Preliminary results show significant benefit is being realized from the GRAV-D survey project.
presentation
meeting notes
April 12, 2012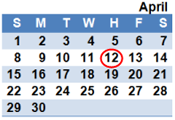 Updates to the NGS Datasheet Format
Burt Smith, National Geodetic Survey
NGS has developed several modifications to the NGS datasheet – the primary method for accessing the passive control network of the National Spatial Reference System (NSRS).  These changes will provide more information about published positions and better serve the needs of our
stakeholders.
Presentation was a live demonstration; no powerpoint available.
meeting notes
May 10, 2012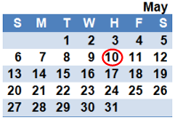 National Enhanced Elevation Assessment (NEEA)
Gregory Snyder, U.S. Geological Survey
David Maune, Dewberry
NEEA was completed in December 2011, and USGS is coordinating a program implementation and funding strategy with other National Digital Elevation Program agencies. This presentation will focus on the key findings, program recommendations and next steps for NEEA.
presentation
meeting notes
June 14, 2012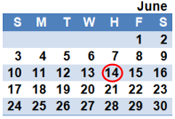 The next NGS 10 year plan
Dru Smith, National Geodetic Survey
The current NGS 10 year covers the years 2008 to 2018. It outlines an aggressive strategy for change and modernization, but it is already getting dated. Priorities, directions and resources have changed since 2008; sometimes in significant ways. For this reason, NGS plans to
create a new ten year plan (2013-2023). The new plan should have
many improvements over the existing plan.
No presentation slides available; see meeting notes for further information.
meeting notes
July 12, 2012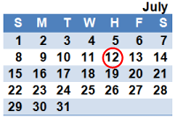 GPS and Flood Certificates
Gary Thompson, North Carolina Geodetic Survey
Scott Lokken, National Geodetic Survey
A key component of the National Flood Insurance Program is the completion of Elevation Certificates. With an accurate geoid model, GNSS can be used to perform surveys to measure heights to FEMA standards. This presentation will describe the methods recommended
to surveyors in North Carolina for determining elevations to complete
Elevation Certificates.
presentation
meeting notes
*No August meeting will be held.
September 13, 2012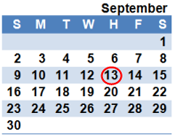 GEOID12A
Dan Roman, National Geodetic Survey
NGS has recently released updated models for transforming ellipsoidal coordinates and orthometric (e.g. NAVD 88) heights. After detecting significant defects in the control data used to create GEOID12, GEOID12A was developed as a replacement. This presentation will discuss the development of changes in the most recent geoid models.
presentation
meeting notes
October 11, 2012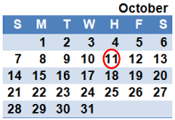 National Adjustment of 2011
Michael Dennis, National Geodetic Survey
The National Adjustment of 2011 updated coordinates to better align the Continuously Operating Reference Station (CORS) network with the network of passive geodetic control monuments positioned using Global Navigation Satellite System (GNSS) technology. Aligning the two systems best meets user needs by providing consistent and accurate
access to the latest realization of the official national geometric
coordinate system.
presentation
meeting notes
November 8, 2012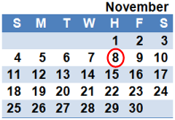 LOCUS
Jeff Olsen, National Geodetic Survey
In June of 2012 NGS released the Leveling Online Computation User Service (LOCUS), an interactive web utility enabling users to submit leveling data to NGS and receive adjusted NAVD 88 orthometric heights. This presentation will demonstrate how users submit data, how the software computes a solution, and possible next steps for
LOCUS including the processing of field data files and supporting a
fully constrained adjustment.
No presentation slides available; see meeting notes for further information.
meeting notes
background materials
December 13, 2012
Height Modernization Program National Plan
Renee Shields, National Geodetic Survey
The Height Modernization Program National Plan outlines a proactive, detailed approach to ensure a smooth transition to a new geopotential datum. The National Plan will build on NGS mission critical activities and leverage partnerships that have grown from Height Modernization activities to address any gaps in National Spatial Reference System
(NSRS), maintain access to the vertical component of NSRS over time,
and increase local technical capacity to access the NSRS.
presentation
meeting notes