Monthly Height Modernization Coordination Meeting

2013 Presentation and Meeting Notes Archive
At monthly meetings, speakers are invited to give presentations or facilitate discussions on various topics related to Height Modernization. The presentations add value to the meeting, educate constituents about NGS activities, and gather feedback from users of NGS projects. 
View the 2013 schedule, presentations, and notes below.
Jan | Feb | Mar | Apr | May | Jun | Jul | Aug | Sep | Oct | Nov | Dec
View other monthly materials: 2014 | 2012 | 2011 | 2010 and earlier
To receive email notification of these meetings contact the Height Modernization Manager.
---
December 5, 2013 (
note date change: 1st Thursday in December
)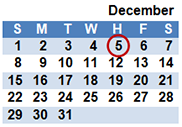 Height Modernization Strategic Plan Update
Christine Gallagher, National Geodetic Survey
In December 2012, NGS approved a strategic plan to help coordinate efforts and prioritize projects in order to advance the goals of the National Height Modernization Program. This presentation will evaluate the past year's progress implementing the strategic plan. Additionally, it will highlight relevant successes or challenges, and
discuss priorities for the near future.
presentation
meeting notes
November 14, 2013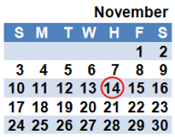 OPUS Projects
Mark Schenewerk , National Geodetic Survey
OPUS-Projects gives users web-based access to simple management and processing tools for projects involving multiple sites and multiple occupations. The advantages of OPUS-Projects are data uploading through OPUS, customizable data processing via the PAGES software suite, and visualization and management aids. The presentation will include a brief overview and demonstration.
presentation
meeting notes
*The October meeting was canceled.
September 12, 2013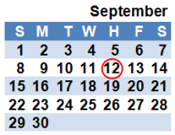 Pre-processing GNSS Data with TEQC
Mark Huber, U.S. Army Corps of Engineers
The University Navstar Consortium (UNAVCO) hosts TEQC, software that helps solve many pre-processing problems with Global Navigation Satellite System (GNSS) data. The U.S. Army Corps of Engineers uses GNSS observations to complete many projects, so a more user-friendly interface for TEQC was developed, and a brief demonstration will be shared during the presentation.
presentation
meeting notes
*No August meeting will be held.
July 11, 2013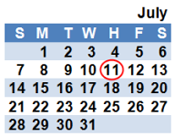 CORS911: Real-time subsidence monitoring using GPS
Joshua D. Kent, Louisiana State University
The sinkhole located within the Napoleonville salt dome in Assumption Parish, Louisiana, threatens the stability of Highway 70 – a state maintained route. In order to mitigate the possible damaging effects to the highway and address public safety concerns, the Center for GeoInformatics at Louisiana State University (LSU) has implemented a research program of continuous, long-term measurement of the
infrastructure assets located within the vicinity of the sinkhole.
Implementation experience and initial findings will be shared.
presentation
meeting notes
June 13, 2013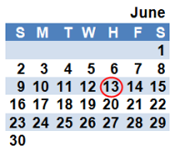 NOAA Budget Outlook and Program Planning
multiple presenters, National Ocean Service and National Geodetic Survey
The President's Budget Request for FY 2014 included increases across almost all National Ocean Service programs from navigation, observations, and research to response, restoration, and ocean and coastal management. National Ocean Service representatives will discuss the President's Budget Request in more detail. Additionally, NGS program leads will discuss how ongoing and planned projects
would be impacted, and the projects could benefit Height Modernization
efforts.
presentation
meeting notes
May 9, 2013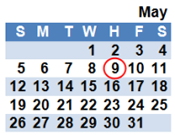 Examining Vertical Stability of Deep Rod Marks in Marshes
Dr. Philippe Hensel, National Geodetic Survey
Many wetland marks do not meet NGS specifications for deep rod marks, but researchers and managers want to know if they can use existing marks for both Surface Elevation Table (SET) data sets and local vertical control. NGS partnered with Waquoit Bay National Estuarine Research Reserve to test how rod driving technique and length of rod(s) inserted effect vertical stability, if at all.
presentation
meeting notes
April 11, 2013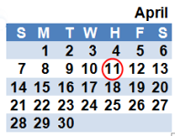 Use of GNSS to Establish a Vertical Datum
Paul Rydlund, U.S. Geological Survey
The U.S. Geological Survey (USGS) uses Global Navigation Satellite Systems (GNSS) technology to monitor natural hazards, ensure geospatial control for climate and land use change, and gather data necessary for investigative studies related to water, the environment, energy, and ecosystems. Establishing a vertical datum is fundamental to a variety of these integrated earth sciences, and this presentation
will provide an update on a new USGS Techniques and Methods Report.
presentation
meeting notes
March 14, 2013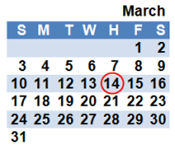 Comparing GNSS and leveling-derived orthometric heights
Kevin Kelly, ESRI, Inc.
Jay Satalich, California Department of Transportation
The presentation will introduce a study comparing Global Navigation Satellite Systems (GNSS) and leveling-derived orthometric heights using geographic information system (GIS) software. Comparisons were made along a 31 km long leveling line of NAVD 88 bench marks in Palos Verdes Peninsula, southern California using: GEOID99, GEOID03, GEOID09 and GEOID12A models. The analysis makes use
of commercial-off-the-shelf GIS software and takes into account
subsidence and rebound effects.
presentation
poster
meeting notes
February 14, 2013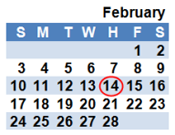 Gravity for the Redefinition of the American Vertical Datum (GRAV-D)
Dr. Vicki Childers, National Geodetic Survey
Since 2008, NOAA's National Geodetic Survey (NGS) has been flying airborne gravity over the nation to allow for the creation of an improved gravity field through blending of satellite, airborne, and surface data sources. By 2022, NOAA will transition to a gravity-defined vertical datum, accessible to anyone with a Global Navigation Satellite System (GNSS) receiver. This presentation will outline the progress of the
airborne survey and the release of data products to both the NGS geoid
team and the public via the GRAV-D website.
presentation
meeting notes
January 10, 2013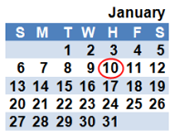 Improvements to OPUS
Joe Evjen, National Geodetic Survey
The Online Positioning User Service (OPUS) provides simplified access to high-accuracy National Spatial Reference System (NSRS) coordinates. This presentation will cover OPUS improvements including a discussion about the newest reference frame, GEOID 12A, and enhanced datasheets for published solutions with
composite results for multiply-observed marks and automated
reprocessing to "adjust" everything to NAD83(2011).
presentation
meeting notes