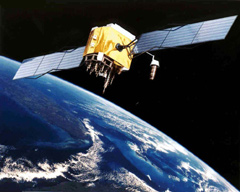 NGS History
NGS was formed from the Geodesy Division of the U.S.C&GS and continued the same work with the same equiptment and methodologies. However, change was coming. In 1983, NGS began using the Global Positioning System (GPS) to conduct surveys and almost immediately the methods and equiptment used to conduct horizontal surveys changed completely and forever. GPS surveys are faster, cheaper, and more accurate.
NGS History Powerpoint An overview of 200 years of the history of NGS and its predecessor agencies including how it started, technological advancements, the spread of work that was done by the Survey, and a basic explination as to how the different disciplines fit together.
NGS Positioning History Powerpoint The instruments and methods used by the Survey to position the nation for 200 years.
Milestones A timeline of the major events and breakthroughs in the last 200 years of the predecessor agencies of NGS, as of 2007.