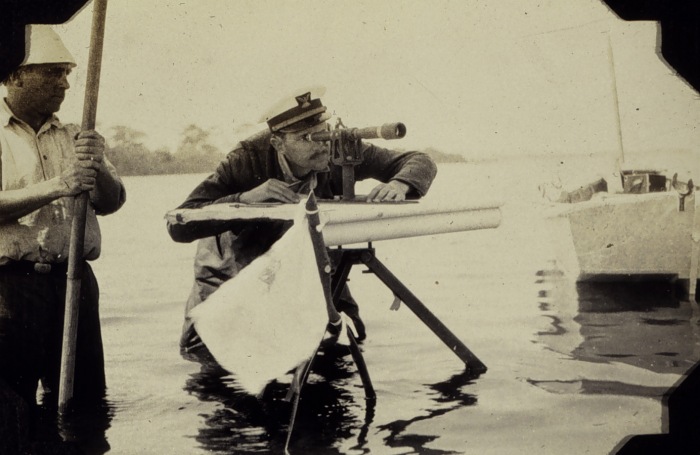 NGS Shoreline Mapping History
Shoreline mapping is conducted to produce shoreline for NOAA's nautical charts. The first surveying method used was "Plane-Table Mapping". Using this method, the surveyors sighted on features to be mapped from several known locations. This enabled the features to be located at the point where the lines intersected. Beginning in 1919, the Survey began using aerial photographs to produce shoreline maps. Today additional remote sensing techniques such as: digital imagery, LIDAR, IFSAR, and Hyperspectral Imagery are used.
The Coastal Mapping Program: Foundations 1807-1987 by Tim Blackford
Transformations in Coastal Mapping: 1987-2007 by Tim Blackford
History of Photogrammetric Mapping in C&GS by Carper Tewinkel, 1984
Bringing the Big Picture into Focus: The Future of Remote Sensing at NOAA
Surveys from Above by Bill Hawken and Bob Clark A compilation of photos taken from airplanes. This article shows original frames, closeups, the change as seen from the air of a place at different times, and even shows a few images in stereo.
C&GS Aerial Camera History by Bill Hawken and Bob Clark A timeline of the aerial cameras used by the USC&GS throughout its history and the specifications of them all.