Monthly Height Modernization Coordination Meeting
The Height Modernization manager holds monthly coordination meetings to provide a forum for discussing Height Modernization activities. Meetings are held on the second Thursday of every month, from 2:00-3:30 p.m. East Coast time. Interested parties are provided a conference call number to attend.
Each month, speakers are invited to give presentations or facilitate discussions on various topics related to Height Modernization. The presentations add value to the meeting, educate constituents about NGS activities, and gather feedback from users of NGS projects. Please plan to attend meetings with presentations particularly relevant to your work or interests.
View the 2014 schedule, presentations, and notes below.
Jan | Feb | Mar
View other monthly materials: 2013 | 2012 | 2011 | 2010 and earlier
To receive email notification of these meetings contact the Height Modernization Manager.
---
March 13, 2014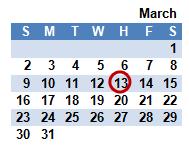 National Flood Insurance Program (NFIP)
Paul Rooney, FEMA
Accurate elevation information is critical to floodplain mapping and the implementation of the National Flood Insurance Program (NFIP). In 2012, the U.S. Congress passed the Flood Insurance Reform Act of 2012 which calls on the Federal Emergency Management Agency (FEMA), and other agencies, to make a number of changes to the way the NFIP is run. The presentation will discuss this topic and related issues.
*The February meeting was canceled.
January 9, 2014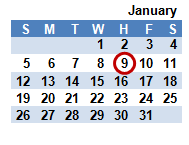 International Great Lakes Datum (IGLD) and Dynamic Heights
Dave Conner and Michael Dennis, National Geodetic Survey
An overview of IGLD will include its development history, plans for the future, and the role of the Coordinating Committee on Great Lakes Basic Hydraulic and Hydrologic Data. Then, an introduction to dynamic heights will include explaining their significance, what they are, when they are useful, how they are related to IGLD, and why they are challenging to determine with GNSS.
presentation 1 | presentation 2
meeting notes