Monthly Height Modernization Coordination Meeting

2011 Presentation and Meeting Notes Archive
At monthly meetings, speakers are invited to give presentations or facilitate discussions on various topics related to Height Modernization. The presentations add value to the meeting, educate constituents about NGS activities, and gather feedback from users of NGS projects. 
View the 2011 schedule, presentations, and notes below.
Jan | Feb | Mar | Apr | May | Jun | Jul | Aug | Sep | Oct | Nov | Dec
View other monthly materials: 2014 | 2013 | 2012 | 2010 and earlier
---
January 13, 2011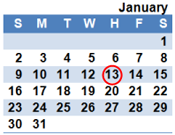 VDatum: Harmonizing America's Elevation Data
Douglas Brown, National Geodetic Survey
Mr. Brown presently serves on the NGS Director's Staff as a senior advisor for planning and management. He is also responsible for managing the Vertical Datum Transformation (VDatum) Program, a joint effort of NOAA's Navigation Services program offices.
presentation
meeting notes
February 10, 2011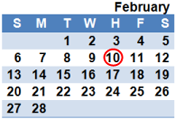 Orthometric Heights through Real-Time Networks
William Henning, National Geodetic Survey
Lewis A. Lapine, South Carolina Geodetic Survey
Mr. Henning presently works with the NGS Spatial Reference Systems Division and leads Real-Time Network programming efforts at NGS. Dr. Lapine is presently an Adjunct Professor at Midlands Technical College and the University of South Carolina.
presentation
meeting notes
March 10, 2011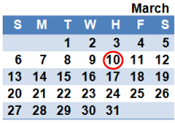 NOAA's Aeronautical Survey Program
Mark Howard, National Geodetic Survey
Mr. Howard is the Program Leader for the Aeronautical Survey Program. NGS, in partnership with the Federal Aviation Administration (FAA), supports airport geodetic control, runway, navigational aid, obstruction, and other aeronautical data that is critical to the operation of the National Airspace System.
presentation
meeting notes
April 14, 2011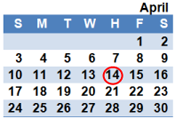 Height Modernization and GIS
Michael Dennis, National Geodetic Survey
The vertical component of geospatial data is becoming increasingly important in GIS for a wide range of applications. This presentation will provide a brief overview of vertical data in GIS, and it will show how Height Modernization results can be used in GIS to assess topographic surface model accuracy.
presentation
meeting notes
May 12, 2011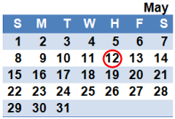 Updated coordinates and velocities for NGS Continuously Operating Reference Stations (CORS)
Giovanni Sella, National Geodetic Survey
Dr. Sella is the CORS Program Manager at NGS, and he will discuss the CORS coordinates from the multi-year CORS solution. The updated coordinates and velocities, both horizontal and vertical, use the latest models, methods, and orbits.
presentation
meeting notes
June 9, 2011
Network of Sea Level Rise Sentinel Sites within NOAA's National Estuarine Research Reserves (NERRS)
Galen Scott, National Geodetic Survey
Mr. Scott leads the NGS Ecosystem and Climate Operations (ECO) Team, and he will discuss the ongoing efforts to establish sentinel sites to monitor sea level rise within NERRS. Fundamental to this
project is establishing high accuracy, local geodetic and tidal control
at each site.
presentation
meeting notes
July 21, 2011
[Date change to avoid conflicts with ESRI]
Planning for the new Geometric and Geopotential Datums
Joe Evjen, National Geodetic Survey
Mark Eckl, National Geodetic Survey
Mr. Evjen and Mr. Eckl are the Project Managers for the new Geometric and Geopotential Datums, respectively. While the datums will not replace NAD 83 and NAVD 88 for a number of years, careful planning and preparation must occur to ensure a smooth transition for all users.
presentation
meeting notes
*No August meeting was held.
September 8, 2011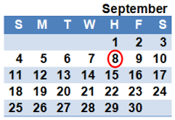 DSWorld Demonstration
Malcolm Archer-Shee, National Geodetic Survey
DSWorld plots NGS network points by state, county and type (vertical or horizontal) in Google Earth. Malcolm Archer-Shee, the developer of DSWorld, is currently working as a subcontractor for NGS as a software developer and instructor.
Presentation was a live demonstration; no powerpoint available.
meeting notes
October 13, 2011
U-SMART: U.S. Army Corps of Engineers Survey Monument Archival and Retrieval Tool Demonstration
Mark Huber, U.S. Army Corps of Engineers (USACE)
U-SMART is a web based map interface with a database of USACE survey control that facilitates compliance with current regulations to document project control referenced to the National Spatial Reference System (NSRS). The system, which is available to the public, also displays NSRS control points including CORS and OPUS-DB, as well
as NOAA, USGS, and USACE gauges.
presentation
meeting notes
November 10, 2011
NGS Online Project Submission Process
Julie Prusky, National Geodetic Survey
Submitting survey data to be incorporated into the NSRS can be a challenging process. NGS will soon require bluebooked projects to be submitted online, and its progress can be monitored by the submitter. This presentation will demonstrate how to take advantage of this new process.
presentation
meeting notes
December 8, 2011
Analyzing the National Adjustment of 2011 using GIS
Michael Dennis, National Geodetic Survey
The National Adjustment of 2011 (NA2011) Project currently underway will yield updated NAD 83 coordinates on nearly 80,000 NGS passive control marks positioned using GNSS technology. This presentation will give preliminary NA2011 results and show how GIS technology is being used for analysis and display of these results.
presentation
meeting notes