South Carolina Height Modernization
Overview | Accomplishments | Regional Activities | Program Details | Contacts
Program Overview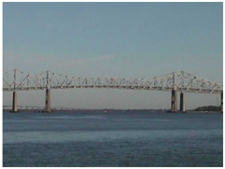 Height Modernization in South Carolina began with South Carolina Geodetic Survey's effort to modernize the Land Information Systems utilizing geodetic control established by Global Positioning Systems (GPS). Qualified counties would establish geodetic control, and then complete a mapping program through (1) orthophoto base mapping and (2) cadastral mapping. Funding for equipment, training and technical support has allowed the geodetic survey program of South Carolina to support county GPS Survey project and has enabled the state to continually establish a highly accurate horizontal and vertical geodetic framework.
Accomplishments
Since 2003, 28 of South Carolina's 46 Counties have completed Height Modernization Projects that are in the NGS database. As of December 2010, three additional counties have proposed Height Modernization projects. Many of these counties have updated their orthophoto base mapping and cadastral mapping as well. South Carolina has supported and installed 10 Continuously Operating Reference Stations (CORS) and currently has 17 Calibrated Baselines (CBLs).
Additionally, South Carolina has a comprehensive Virtual Reference System (VRS) across the state, and the VRS sites in many counties are Height Modernization Stations. The state's network has 44 reference stations with 4 additional proposed sites. All of the reference stations are capable of tracking the United States Global Positioning System (GPS) and the Russian Global Navigation Satellite System (GLONASS). Another important project was the Charleston Bridge Project; the project measured the vertical clearance of the bridge and was critical to ensuring safe navigation for the Port of Charleston.
Regional Activities
South Carolina is part of the Southeast and Caribbean Region. Height Modernization partners in the southeast states collaborate and host regional meetings to further coordinate efforts.
South Carolina also works closely with North Carolina to promote accurate real time data for surveyors and GIS related activities. Data from 8 reference stations in the South Carolina VRS are used in the North Carolina reference network, and data from 9 North Carolina reference stations are incorporated into the South Carolina VRS.
Program Details
NGS Height Modernization Grant recipient
Projects
Charleston Bridge GPS Height Modernization Project …more
Related Links
Contact Information
Dick Woods
South Carolina Geodetic Survey
Email
For additional inquiries, contact the State Geodetic Advisor Program or the National Height Modernization Program directly. State geodetic advisors serve as liaisons between NOAA and regional or state organizations.