Monthly Height Modernization Coordination Meeting
The Height Modernization manager holds monthly coordination meetings to provide a forum for discussing Height Modernization activities. Meetings are held on the second Thursday of every month, from 2:00-3:30 p.m. East Coast time. Interested parties are provided a conference call number to attend.
Each month, speakers are invited to give presentations or facilitate discussions on various topics related to Height Modernization. The presentations add value to the meeting, educate constituents about NGS activities, and gather feedback from users of NGS projects. Please plan to attend meetings with presentations particularly relevant to your work or interests.
View the 2013 schedule, presentations, and notes below.
Jan | Feb
View the 2012 schedule, presentations and meeting notes.
View meeting notes from 2011 and earlier.
---
January 10, 2013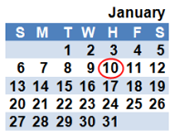 Improvements to OPUS
Joe Evjen, National Geodetic Survey
The Online Positioning User Service (OPUS) provides simplified access to high-accuracy National Spatial Reference System (NSRS) coordinates. This presentation will cover OPUS improvements including a discussion about the newest reference frame, GEOID 12A, and enhanced datasheets for published solutions with
composite results for multiply-observed marks and automated
reprocessing to "adjust" everything to NAD83(2011).
February 14, 2013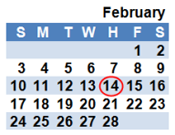 Examining Vertical Stability of Deep Rod Marks in Marshes
Philippe Hensel, National Geodetic Survey
Many wetland marks do not meet NGS specifications for deep rod marks, but researchers and managers want to know if they can use existing marks for both Surface Elevation Table (SET) data sets and local vertical control. NGS partnered with Waquoit Bay National Estuarine Research Reserve to test how rod driving technique and length of rod(s) inserted effect vertical stability, if at all.