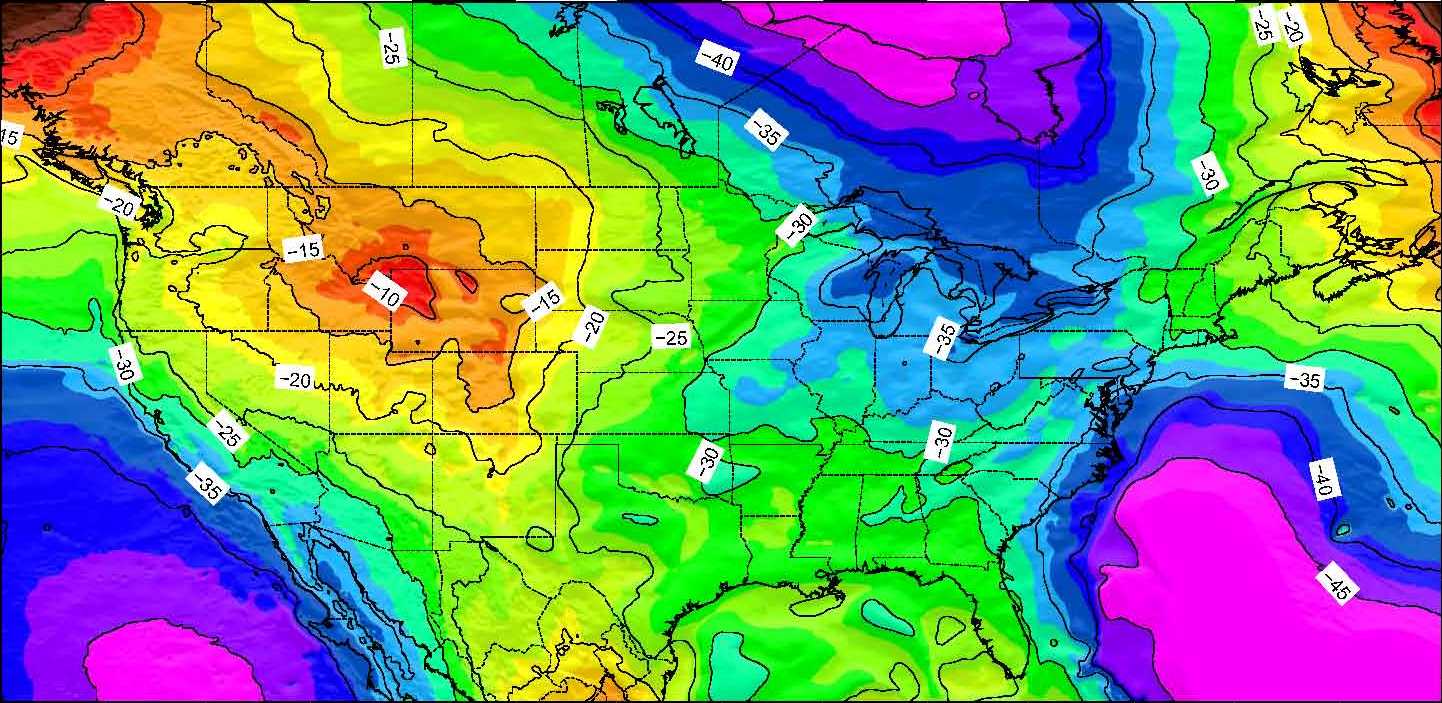 USGG2009BETA is a refined gravimetric model of the geoid in the Conterminous United States (CONUS) and its territories. This Beta model is only for testing and evaluation, not for production.
USGG2009BETA refers to a NAD83 ellipsoid, using a GRS-80 shell centered in the ITRF00 reference frame for all regions (i.e., not NAD 83), and is the best geopotential surface that approximates Mean Sea Level (MSL).
In CONUS, heights range -50.01 meters (magenta) in the Atlantic Ocean to 3.43 meters (red) in the Labrador Strait. It is built on the EGM08 global reference model created by the National Geospatial-Intelligence Agency. See the Technical Details file for more specifics.
USGG2009BETA along with numerous GPSBM's was used to make the GEOID09BETA model.
USGG2009BETA is NOT for converting between NAD83 and NAVD88.
Data
Information
Related Pages
Have a geoid question?